Your Softscaping Need All Under One Roof
When you're making improvements to your home's landscaping, softscaping is something you should never ignore. Some people tend to focus more on hardscaping, believing that it has a more noticeable impact on the overall aesthetics. That may be true, but often times the two go hand in hand. In order to truly obtain a professional landscape, you should invest in some quality softscaping. At Premium Landscaping, we are your best partner for this kind of job. We have extensive experience in the field, and we've completed a number of diverse projects. If you're looking for the right company to improve the exterior of your home, look no further - Premium Landscaping has all your needs covered.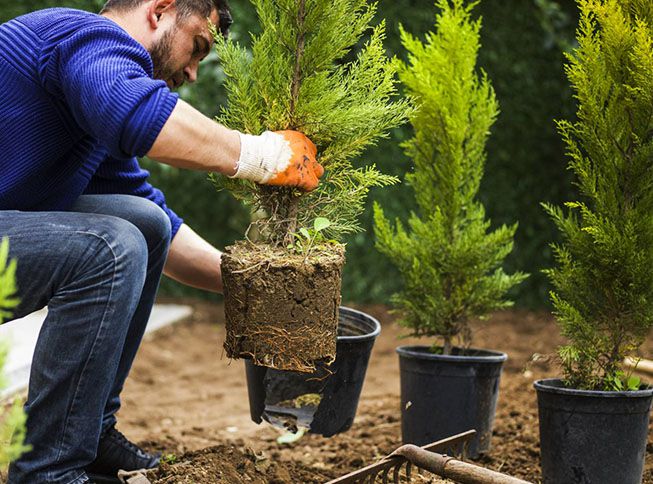 What Makes Us the Best Softscaping Company?
Our talented designers have created many different projects. We've dealt with some unusual situations that required a more creative approach. We know how to adjust to different landscape settings and plan accordingly. Our landscaping designers will come up with something that's unique and perfect for your home. We are prepared to adapt every requirement you might have. We also have experience working with various different plants, including some more exotic species. If you want to refresh your property with some green new looks, we are your best choice.
Softscaping Services We Offer
We offer a wide range of softscaping services. Combined with our skills in hardscaping, we can easily create the landscape project of your dreams. Even if you don't know exactly what you're looking for, our experienced team of professionals will be there to guide you every step of the way. We will prepare the entire plan for you, from design to construction. Here are some of the softscaping services that we offer:
Gardens featuring a variety of plants
Shrubs and other small plants that add detail to different parts of your property
Live fences to separate areas in style and breathe some life into your properties aesthetics
Trees that can add a lot to your home's style and can last for many decades
Lawn design with both real and synthetic options
We know what it takes to deliver good results that last a long time. Thanks to the many projects we've successfully completed, we can understand your needs better than most other landscaping companies. We will come up with a plan for your home and we'll go over it with you in detail. If you have questions at any point, we will be sure to answer them. Contact us today for to book a design consultation.
Frequently Asked Questions
About Softscaping
You will need to perform some level of maintenance on your plants in the long run. We will consult with you in advance about all species that we are going to plant.
Our softscaping designs can be easily adapted to any existing environment without issues. We will work around your current setup and will ensure that the new additions match it.
High-end landscaping projects are what we're known for. Our experienced team is capable of taking on projects of any size. Get in touch with us today!
We can create the complete design of your outdoor kitchen from scratch. You just need to have a rough idea of how you want it to look. In addition, you should think about any special features you might be interested in.