Design and construction of
Fire & Water Features
If you've been looking for a way to add value and enjoyment to your home, you should definitely consider fire and water features for your backyard. Fire and water features are a fantastic trend that is becoming increasingly popular over the years.
At times, installing these features can prove to be difficult, so it's best to hire professional help. If you're interested in having these added to your landscape, you've come to the right place. Premium Landscaping can help you transform your backyard into the cozy retreat of your dreams. All you have to do is get in touch with us and let us guide you through the whole process.
Your Best Contractor for Fire and Water Features
Premium Landscaping is your reliable contractor for fire and water features in the Ontario area. We have extensive experience in the field, and can help you with every step of the process. This includes both the initial design as well as its implementation. You don't have to worry if you don't have a clear vision of your ideal backyard. We will work with you until we've come up with something that you can truly enjoy. You'll be able to tweak every little detail of the project until you feel truly comfortable with it. Our dedicated team will deliver a fantastic experience for your next landscaping project.
Why Add a Fire Or water Feature To Your Home?
Fire and water features are among the most popular types of backyard additions at the moment. They can add a lot to your home without affecting pre-existing aesthetics. Some examples of what we can do for you include:
Illuminated spillways that set the perfect mood in your backyard
Decorative pool features to help you get the most of your backyard swimming pool
Freestanding water features that can rival the quality of what you'd get at the most expensive resorts
Fire bowls, which can underline certain aspects of your landscaping aesthetics
Fire pits for those cozy get-togethers
Large, detailed fireplaces that can make the perfect spot for relaxing with friends and family
Those are just some suggestions – it's far from the long list of thing that what we can do for you. If you have something more special in mind, don't hesitate to get in touch with us. We'll provide you with a quote and an estimated turnaround time. We will also work with you to ensure that the design matches all your requirements. This includes adapting it to existing landscaping features.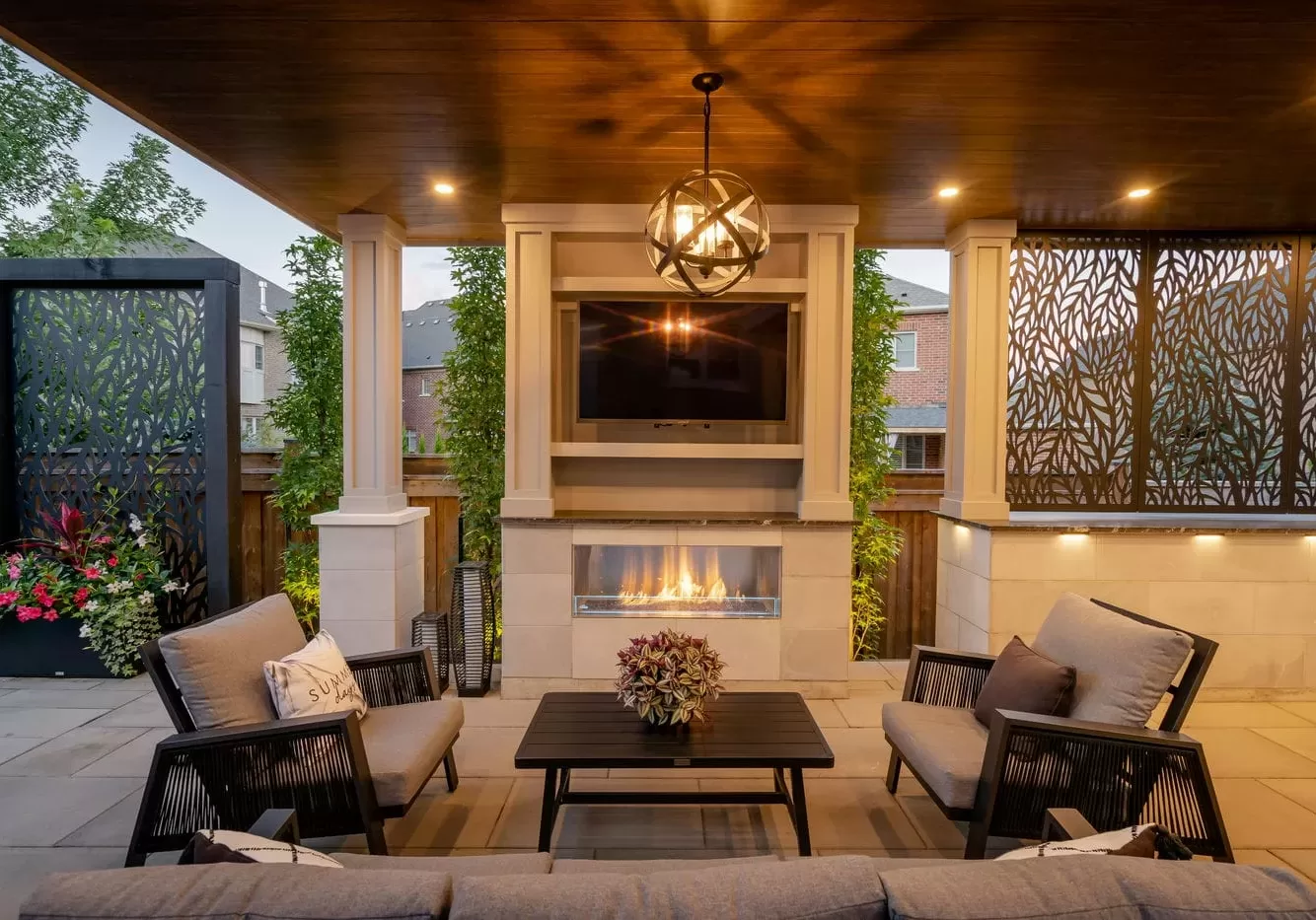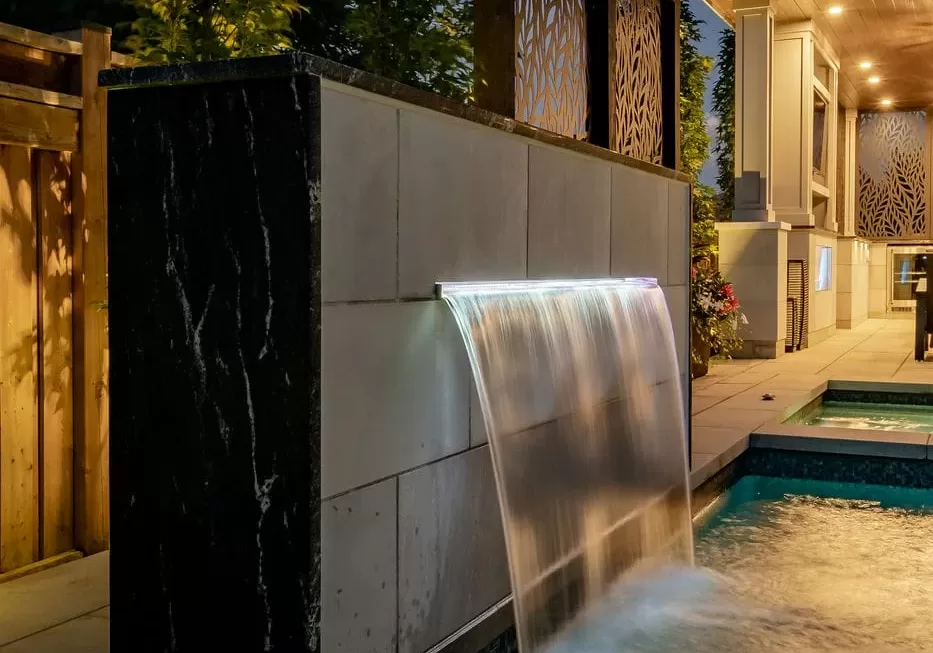 Frequently Asked Questions
About fire & water features
It doesn't matter if you're hiring us to modify your current backyard, or if you want something done from scratch. We will make sure that our work matches any pre-existing designs. We will take great care to avoid clashing with any aesthetic vision you might have in mind.
Improving a swimming pool's visuals with decorative features is a common request. We have extensive experience with this type of work, and can bring some unique ideas to the table. No matter what kind of a layout your pool has, we will be able to work with it. This also includes larger pools with unusual shapes.
We have handled a number of complicated projects in the past. In fact, we welcome the challenge! We are always excited to work with a client with bold, unusual ideas. Just let us know what you have in mind, and we'll help you realize your dreams.
Our company can cover the entire process, from the initial design to the actual implementation. While we also work with customer-provided designs, it's not a requirement. We will help you figure out exactly how you want your home to look. And then, we'll help you execute that idea to its full potential.